Attention dividend hunters! K-Bro Linen (TSX:KBL) will be distributing its dividend of $0.1 per share in 5 days time, on the Fri 13 Oct 2017, and will start trading ex-dividend on the Thu 28 Sep 2017. What does this mean for current shareholders and potential investors? Below, I will explain how holding KBL can impact your portfolio income stream, by analysing the stock's most recent financial data and dividend attributes.
What is the ex-dividend date?
If you purchase a stock on or after its ex-dividend date, you will not receive the next dividend payment. Instead, the seller gets the dividend. If you purchase before the ex-dividend date, you get the dividend.
See our latest analysis for KBL
How does K-Bro Linen (KBL) fare as a dividend stock?
When analysing how sound a company's yield is, I like to first look at the their payout ratio.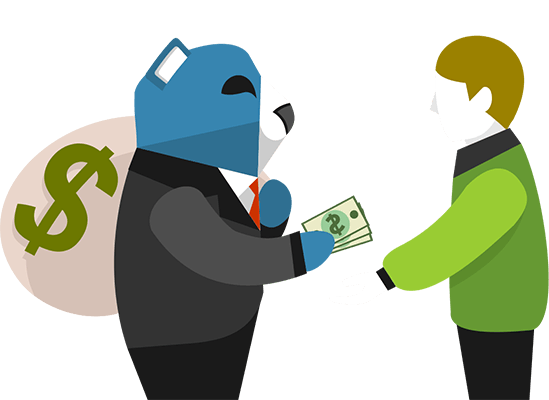 Payout ratio is a measure of how much of a company's earnings are paid out as dividends to its shareholders. So a payout ratio of 50% would mean for every $1 earnt, the stock pays out 50c as a dividend. Likewise a payout ratio of 150% means the company is paying out more than the profit it earns, usually funded from its cash reserves or debt.
The company currently pays out 108% of its earnings as a dividend, meaning the dividend is not sufficiently covered by earnings. In the near future, analysts are predicting dividends per share to be around $1.097 and EPS to increase to $1.59. This means they should be able to continue the dividend payout with an expected future payout ratio of 69%.
View our latest analysis for K-Bro Linen
The payout ratio is a strong indicator of a company's ability to finance their dividend distribution, but I also encourage investors to look at how consistent those payouts have been over time.
If there is one thing that you want to be reliable in your life, it's dividend stocks and their constant income stream. They have also been paying out dividend consistently during this time, as you'd expect for a company increasing its dividend levels.
The company's dividend yield is currently 3.05%, which is high for a commercial services stock but still below the market's top dividend payers.
What this means for you:
Are you a shareholder? If KBL is in your portfolio for cash-generating reasons, there may be better alternatives out there.Depending on your portfolio composition, it may be worth exploring other dividend stocks to increase diversification, or even look at high-growth stocks to complement your steady income stocks.
Are you a potential investor? If you are building an income portfolio, then K-Bro Linen is a complicated choice since it has some positive aspects as well as negative ones.However, if you are not strictly just a dividend investor, KBL could still offer some interesting investment opportunities.As with all investments, you should do some substantial digging before deciding that this is an appropriate investment for you. I always recommend analysing the company's fundamentals and underlying business before making an investment decision.
If you're still interest in the company, I recommend you take a look at our
latest FREE analysis to explore what investment opportunities K-Bro Linen may offer. If you are looking for great dividend payers I recommend you also take a look at our list of Dividend Rock Stars.