Have you been waiting for Information Services's (TSX:ISV) upcoming dividend of $0.2 per share? Then you only have to wait 5 more days before the stock pays out on Sun 15 Oct 2017, and starts trading ex-dividend on the Thu 28 Sep 2017. Investors looking for higher income-generating stocks to add to their portfolio should keep reading, as I take a deeper dive into ISV's latest financial data to analyse its dividend attributes.
What is the ex-dividend date?
If you purchase a stock on or after its ex-dividend date, you will not receive the next dividend payment. Instead, the seller gets the dividend. If you purchase before the ex-dividend date, you get the dividend.
Check out our latest analysis for Information Services
Don't buy Information Services (ISV) for the 4.54% dividend
A 4.54% dividend yield definitely makes Information Services Corporation (TSX:ISV) look like an attractive dividend payer at face value. However, I always advise investors to be cautious when buying a company just for its dividend yield. I generally like to examine a few key metrics behind the yield to see if the yield is actually an attractive proposition, as it often surfaces important insights that most investors overlook. See our latest analysis for ISV
First up, we need to look at the company's payout ratio.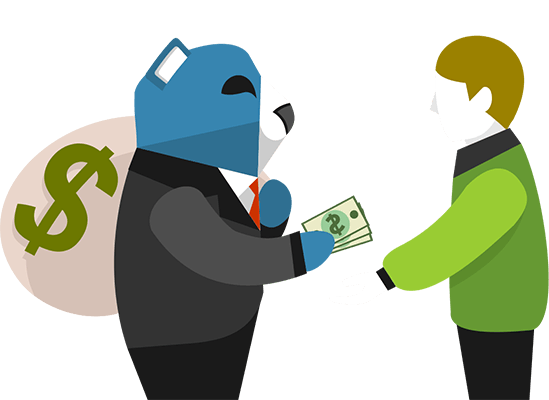 Payout ratio is a measure of the portion of a company's earnings paid out to shareholders as a dividend. So a payout ratio of 50% means that shareholders receive 50c for every $1 the company earns. Likewise a payout ratio of 150% means a company cannot afford to pay their dividend using just its earnings and will need to dive into their cash reserves, or worse, issue debt to pay the remaining part.
The current payout ratio for the stock is 101%, which means that the dividend is not well-covered by earnings. In the near future, analysts are predicting dividends per share to be around $0.864 and EPS to increase to $0.91. This means shareholders should be concerned with the company's ability to continue paying with an estimated future payout ratio of 95%.
In addition to the payout ratio, the payout consistency is a significant consideration for dividend stocks like ISV. If there's one type of stock you want to be reliable, it's dividend stocks and their stable income-generating ability. Unfortunately, it is really too early to view Information Services as a dividend investment. They have only been consistently paying dividends for 5 years, however, standard practice for reliable payers is to look for a 10-year minimum track record.
What this means for you:
Are you a shareholder? Investors may not have the best feeling about their investment in ISV right now, in terms of its dividend attributes.If you like the stock for reasons other than its dividend, then I recommend you examine whether its fundamentals have change, otherwise I reckon there are better income-generating investments out there relative to ISV.
Are you a potential investor? Now you know to keep in mind the reason why investors should be careful investing in ISV for the dividend.In fact if you are looking for a good dividend stock, it would probably be worth of looking elswhere.
If you are not after a reliable dividend payer, Information Services could still offer some interesting investment opportunities. See our latest FREE analysis to find out! If you are looking for potential dividend investments I recommend you take a look at our Dividend Rock Stars view.