Trevali Mining Corporation (TSX:TV) delivered a less impressive 0.36% ROE over the past year, compared to the 8.23% return generated by its industry. An investor may attribute an inferior ROE to a relatively inefficient performance, and whilst this can often be the case, knowing the nuts and bolts of the ROE calculation may change that perspective and give you a deeper insight into TV's past performance. Metrics such as financial leverage can impact the level of ROE which in turn can affect the sustainability of TV's returns. Let me show you what I mean by this. Check out our latest analysis for Trevali Mining
Breaking down ROE — the mother of all ratios
Firstly, Return on Equity, or ROE, is simply the percentage of last years' earning against the book value of shareholders' equity. For example, if the company invests CA$1 in the form of equity, it will generate CA$0 in earnings from this. Investors that are diversifying their portfolio based on industry may want to maximise their return in the Diversified Metals and Mining sector by choosing the highest returning stock. However, this can be misleading as each firm has different costs of equity and debt levels i.e. the more debt Trevali Mining has, the higher ROE is pumped up in the short term, at the expense of long term interest payment burden.
Return on Equity = Net Profit ÷ Shareholders Equity
ROE is assessed against cost of equity, which is measured using the Capital Asset Pricing Model (CAPM) – but let's not dive into the details of that today. For now, let's just look at the cost of equity number for Trevali Mining, which is 17.87%. This means Trevali Mining's returns actually do not cover its own cost of equity, with a discrepancy of -17.51%. This isn't sustainable as it implies, very simply, that the company pays more for its capital than what it generates in return. ROE can be dissected into three distinct ratios: net profit margin, asset turnover, and financial leverage. This is called the Dupont Formula:
Dupont Formula
ROE = profit margin × asset turnover × financial leverage
ROE = (annual net profit ÷ sales) × (sales ÷ assets) × (assets ÷ shareholders' equity)
ROE = annual net profit ÷ shareholders' equity
Essentially, profit margin shows how much money the company makes after paying for all its expenses. The other component, asset turnover, illustrates how much revenue Trevali Mining can make from its asset base. Finally, financial leverage will be our main focus today. It shows how much of assets are funded by equity and can show how sustainable the company's capital structure is. We can determine if Trevali Mining's ROE is inflated by borrowing high levels of debt. Generally, a balanced capital structure means its returns will be sustainable over the long run. We can examine this by looking at Trevali Mining's debt-to-equity ratio. The most recent ratio is 27.60%, which is sensible and indicates Trevali Mining has not taken on too much leverage. Thus, we can conclude its below-average ROE may be a result of low debt, and Trevali Mining still has room to increase leverage and grow future returns.
Next Steps:
ROE is one of many ratios which meaningfully dissects financial statements, which illustrates the quality of a company. Trevali Mining exhibits a weak ROE against its peers, as well as insufficient levels to cover its own cost of equity this year. Although, its appropriate level of leverage means investors can be more confident in the sustainability of Trevali Mining's return with a possible increase should the company decide to increase its debt levels. Although ROE can be a useful metric, it is only a small part of diligent research.
For Trevali Mining, I've put together three important aspects you should further examine: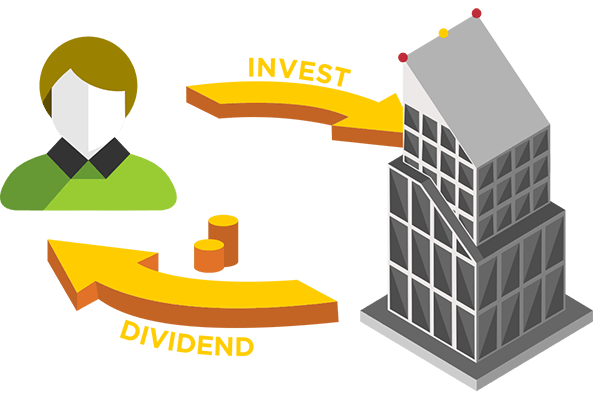 These great dividend stocks are beating your savings account
Not only have these stocks been reliable dividend payers for the last 10 years but with the yield over 3% they are also easily beating your savings account (let alone the possible capital gains).
Click here to see them for FREE on Simply Wall St
.