As a small cap company operating in a heavily regulated financial services sector, an investment in Banco di Desio e della Brianza SpA (BIT:BDB) has many factors to consider. One of the biggest risk it faces as a bank is bad loans, also known as credit risk. The ability for borrowers to repay their loans depends on the stability of their salary and interest rate levels which is impacted by macroeconomic events and in turn impacts the profitability of small banks. This is because bad debt is written off as an expense and impacts Banco di Desio e della Brianza's bottom line and shareholders' value. Today we're going to assess the level of bad debt and liabilities Banco di Desio e della Brianza currently has in order to properly analyse the risk involved with investing in Banco di Desio e della Brianza. Check out our latest analysis for Banco di Desio e della Brianza
Does Banco di Desio e della Brianza Understand Its Own Risks?
Banco di Desio e della Brianza's understanding of its risk level can be estimated by its ability to forecast and provision for its bad loans. If it writes off more than 100% of the bad debt it provisioned for, then it has inadequately estimated the factors that may have added to a higher bad loan level which begs the question – does Banco di Desio e della Brianza understand its own risk? Given Banco di Desio e della Brianza's bad loan to bad debt ratio is 46.46%, the bank has extremely under-provisioned by -53.54% which well below the sensible margin of error. This may be due to a one-off bad debt occurence or a constant underestimation of the factors contributing to its bad loan levels.
What Is An Appropriate Level Of Risk?
If bad loans comprise of more than 3% of Banco di Desio e della Brianza's total loans, it is seen as engaging in risky lending practices above the prudent level. Bad loans are those that cannot be recovered and are directly expensed from the bank's bottom line. With a ratio of greater than 10%, the bank exhibits unsustainable and significant levels of bad debt relative to the industry-average of below 3%. This illustrates poor bad debt management and exposes the bank to a very high risk of default.
Is There Enough Safe Form Of Borrowing?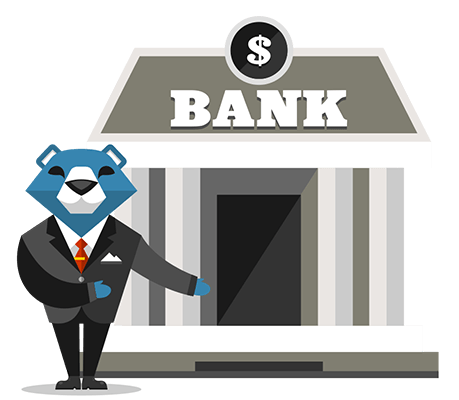 Banco di Desio e della Brianza makes money by lending out its various forms of borrowings. Deposits from customers tend to bear the lowest risk given the relatively stable amount available and interest rate. Generally, the higher level of deposits a bank retains, the less risky it is deemed to be. Since Banco di Desio e della Brianza's total deposit to total liabilities is within the sensible margin at 71.14% compared to other banks' level of 50%, it shows a prudent level of the bank's safer form of borrowing and an appropriate level of risk.
Next Steps:
While Banco di Desio e della Brianza has maintained a safe level of deposits against its liabilities, it has taken on excess levels of bad debt and poorly provisioned for these bad debt payments. This could lead to lower profits than may have been expected by the company. This possibility of an undesirable impact on cash flow lowers our conviction in Banco di Desio e della Brianza as an investment. Today, we've only explored one aspect of Banco di Desio e della Brianza. However, as a potential stock investment, there are many more fundamentals you need to consider. There are three pertinent aspects you should further examine:
Future Outlook: What are well-informed industry analysts predicting for BDB's future growth? Take a look at our free research report of analyst consensus for BDB's outlook.
Historical Performance: What has BDB's returns been like over the past? Go into more detail in the past track record analysis and take a look at the free visual representations of our analysis for more clarity.
Other High-Performing Stocks: Are there other stocks that provide better prospects with proven track records? Explore our free list of these great stocks here.