Distribuidora Internacional de Alimentación SA. (BME:DIA) is a company I've been following for a while, and although it's currently trading below its fair value, I have reasons to believe it may not actually reach this figure. My concerns are mainly around the sustainability of its future growth, the opportunity cost of investing in the stock accounting for the returns I could have gotten in other peers, and its cash-to-debt management. Whether a company has a good future, in terms of its business operation and financial health, is an important question to address.
Distribuidora Internacional de Alimentación, S.A. Founded in 1966, it currently operates in Spain at a market cap of €1.90B.
The top-line decline of -0.50% was the first metric I noticed about DIA. A consensus of 20 XX food and staples retailing analysts covering the stock suggests the outlook doesn't look much brighter. Looking at their predictions, DIA's revenue level is estimated to fall by -5.02% in the next financial year. Top-line pressures are expected to impact future earnings, with its year-on-year growth rate estimated to underperform the industry average growth (7.89% vs. 10.85%). When revenues are declining and earnings growth are lagging the industry, risk exists around the sustainability of its current operations.
Minimizing the downside is arguably more important than maximizing the upside. Generally the first check to meet is financial health – a strong indicator of an investment's risk. A big red-siren warning for DIA is its high level of debt exceeding its total level of equity. However, cash generated from its core operating activities makes up a decent portion of debt (0.29x), which has also been declining over time. Furthermore, it generates enough earnings to cover its annual interest payments. There's room for improvement on the debt level front, but its overall cash coverage somewhat reduces my concerns around the sustainability of the business going forward. DIA has adequate short-term liquidity, but over the long run, liquidity management becomes an issue. Firstly, its cash and other liquid assets are not sufficient to meet long term liabilities. Secondly, more than a fifth of its total assets are physical and illiquid, such as inventory. Keeping in mind the downside risk, if we think about the worst case scenario, such as a downturn or bankruptcy, a non-trivial portion of its assets will be hard to liquidate and redistribute back to investors.
The current share price for DIA is €3.11. With 612.15 million shares, that's a €1.90B market cap – quite low for a business that has an upcoming 2018 free cash flow figure of €125.03M. Even with an expected negative FCF growth rate of -1.23% (source: analyst consensus), the target price for DIA of €4.68 is still higher than the current share price. This means the stock is currently trading at a meaningful 33.60% discount. Moreover, comparing DIA's current share price to its peers based on its industry and earnings level, it's undervalued by 39.75%, with a PE ratio of 14.51x vs. the industry average of 20.27x.
DIA is a fast-fail research for me. Good companies should have good financials to match, which isn't the case here. Given investors have limited time to analyze a universe of stocks, DIA doesn't make the cut for a deeper dive. For all the charts illustrating this analysis, take a look at the Simply Wall St platform, which is where I've taken my data from.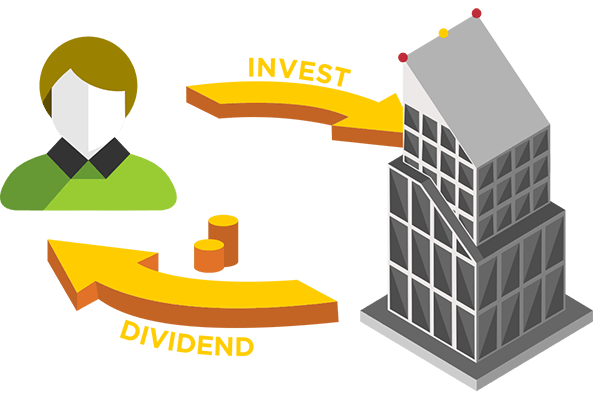 These great dividend stocks are beating your savings account
Not only have these stocks been reliable dividend payers for the last 10 years but with the yield over 3% they are also easily beating your savings account (let alone the possible capital gains).
Click here to see them for FREE on Simply Wall St
.