Investors who want to cash in on Ituran Location and Control's (NASDAQ:ITRN) upcoming dividend of $0.24 have only 3 days left to buy the shares before the so called ex-dividend date on the Fri 23 Jun 2017. The dividend will be payable on the Tue 11 Jul 2017. But is this actually an interesting opportunity for dividend investors? I'm going to look into that.
What is the ex-dividend date?
If you purchase a stock on or after its ex-dividend date, you will not receive the next dividend payment. Instead, the seller gets the dividend. If you purchase before the ex-dividend date, you get the dividend.
Check out our latest analysis for Ituran Location and Control
Is Ituran Location and Control (ITRN) a good pick for a dividend investor?
Ituran Location and Control's payout ratio is the first thing I want to look at to assess the strength of it's dividend yield.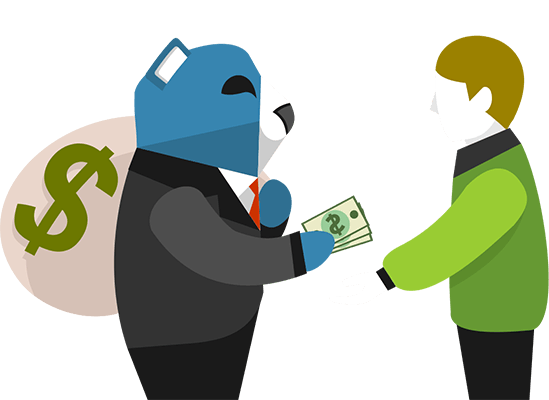 Payout ratio is a measure of how much of a company's earnings are paid out as dividends to its shareholders. So a payout ratio of 50% means that the shareholders recieve 50c for every $1 the company earns. Likewise a payout ratio of 150% means a company cannot afford to pay their dividend with earnings and will need to dive into their cash reserves or worse debt to pay the remaining part.
The company currently pays out 48% of its earnings as a dividend, meaning the dividend is sufficiently covered by earnings. Analysts have not forecast a dividends per share estimate for 3 years time, which makes it hard to determine what yield shareholders should expect to see in the future.
View our latest analysis for Ituran Location and Control
On top of Ituran Location and Control's payout ratio, investors should also look at the company's track-record of dividend payments over the years.
If there is one thing that you want to be reliable, it is dividend stocks. The reality is that it is too early to consider Ituran Location and Control as a dividend investment. They have only been consistently paying for 9 years and standard practice for reliable payers is to look for 10+ years track record. }
ITRN's yield sits at 2.96%, which is high for a software stock but still below the market's top dividend payers.
My Conclusion
Taking all the above into account, Ituran Location and Control is a complicated pick for dividend investors although there is a couple of positive things about it.But if you are not exclusively a dividend investor, ITRN could still be an interesting investment opportunity.
See our latest analysis (it's FREE) to explore what investment opportunities Ituran Location and Control may offer. If you are looking for great dividend payers I recommend you also take a look at our list of Dividend Rock Stars.